Police said the gunman is a well-known white supremacist and former Ku Klux Klan leader. Officials said they have enough evidence to prosecute the case as a hate crime.
1. Updated — Tuesday, April 15, 12:15 p.m. ET:
KCTV-5 via Associated Press
Police said Frazier Glenn Cross, also known as Frazier Glenn Miller, killed three people in attacks at a Jewish community center and Jewish retirement complex near Kansas City on Sunday.
2. Frazier Glenn Miller, the man who allegedly opened fire and killed three outside at two Jewish facilities in Kansas, was charged with one count of capital murder and a count of premeditated first-degree murder.
His bond is set at $10 million. Miller, who was a prominent white supremacist in the 1980s, may be eligible for the death penalty under the charges. He will appear in court at 1:30 p.m. on Tuesday, ABC News reports.
3. A man opened fire outside a Jewish Community Center and a retirement community in a suburb of Kansas City, Kan., on Sunday, killing three people.
A spokesperson for the Overland Park Police Department in Kansas confirmed to BuzzFeed that there were three fatalities. The first shooting was reported to the police around 1 p.m., a spokesperson for the Overland Park Fire Department said.
"There was a shotgun that was involved," Overland Park Police Chief John Douglass said in a press conference Sunday night. "We are exploring the possibility that a handgun was involved in the shooting at the two persons that he missed, and we are looking at the possibility of an assault rifle."
Jamie Squire / Getty/AFP
5. In the parking lot behind the Jewish Community Center at 5800 W. 115th St. shots were fired and two men were killed. Shots were reported minutes later at Village Shalom, the assisted living facility located nearby, where one elderly women was killed.
Two other people were shot at but were not hurt.
6. According to KCTV, reporter Bonyen Lee said the suspect appeared to yell "Heil Hitler" as he was being led away in handcuffs by police.
AP Photo/The Kansas City Star, John Sleezer
7. Lee confirmed to BuzzFeed that she heard the suspect "shout something about Hitler." The police department told BuzzFeed that it did not know if the incident would be classified as a hate crime, but said the investigation would continue for months.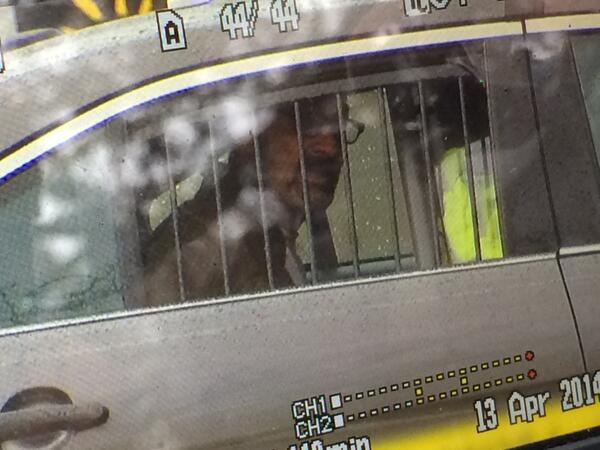 41 Action News @41ActionNews Follow
One in custody following deadly shooting in Overland Park http://t.co/6AZdoXQxbq
10. Authorities arrested the suspect at a nearby elementary school, Overland Park Police Chief John Douglass told reporters.
AP Photo/Orlin Wagner
11. Although the suspect was booked under the last name Cross, he is probably better known as Frazier Glenn Miller.
The Southern Poverty Law Center and NBC News reported that Miller is a white supremacist and was once a "grand dragon" of the Carolina Knights of the Ku Klux Klan.
12. Among the three people killed in the shootings were a 14-year-old Eagle Scout and his grandfather, according to family members.
Read more: http://buzzfeed.com/alisonvingiano/shootings-reported-at-two-jewish-community-centers-in-kansas